"WINGS" My newest Ibis in fleight landing in marsh.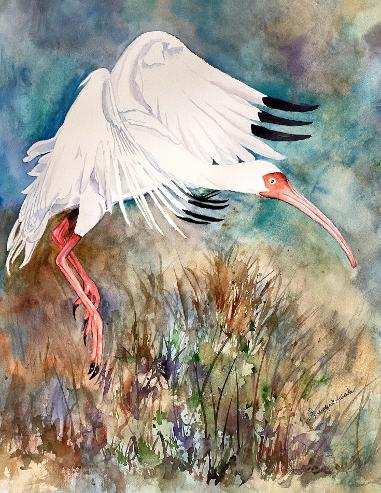 "MAMA-MAMA" Watercolor award winning painting from the Merritt Island Wildlife annual art show.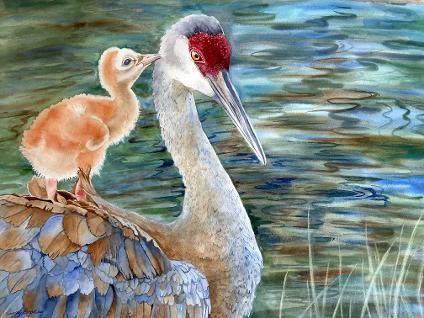 "GARDEN GUARD" PAINTED FROM MY DAUGHTERS PEONY GARDEN WHILE HER BELGIUM SHERPERD WATCHED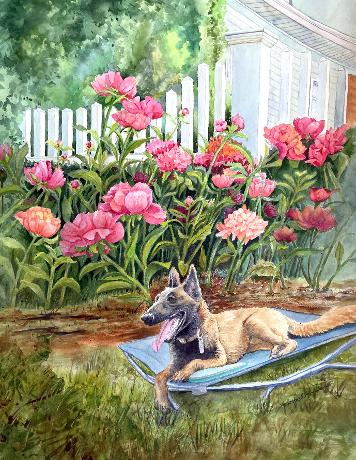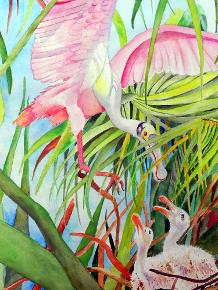 ANIMALS, BIRDS, FISH AND PETS
Will paint your favorite photo of your pet, house, garden, etc.
My newest great white egret painting "Baby's"
It'samazing how they protect there young by shielding from the sun and so many other ways just like humans. This is a original watercolor aprox 21"x27" unframed. This painting won an award at the Titusville wildlife annual juried art show.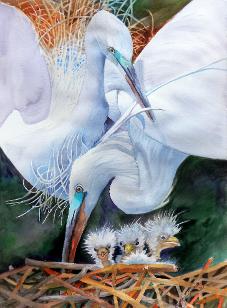 Sarge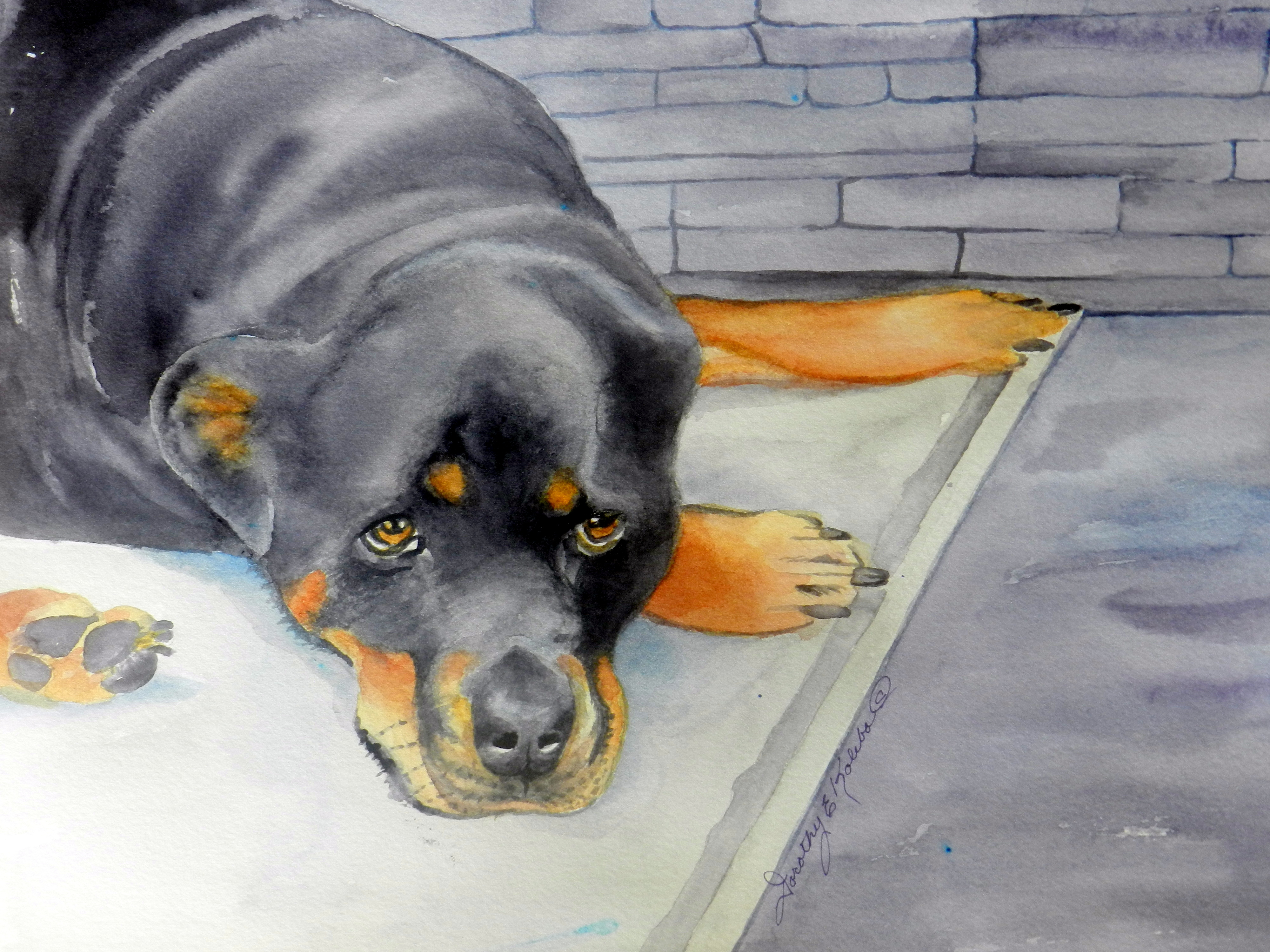 $ 150.00 USD
Paint your Pet from your photo any size you want. . Original Watercolor aprox size 10"x14" painted on 100% rag watercolor paper
"NESTING" was juried into the annual juried MINWA Wildlife art show in Titusville, FL starting Dec 1 through med Feb. and won an award.
NESTING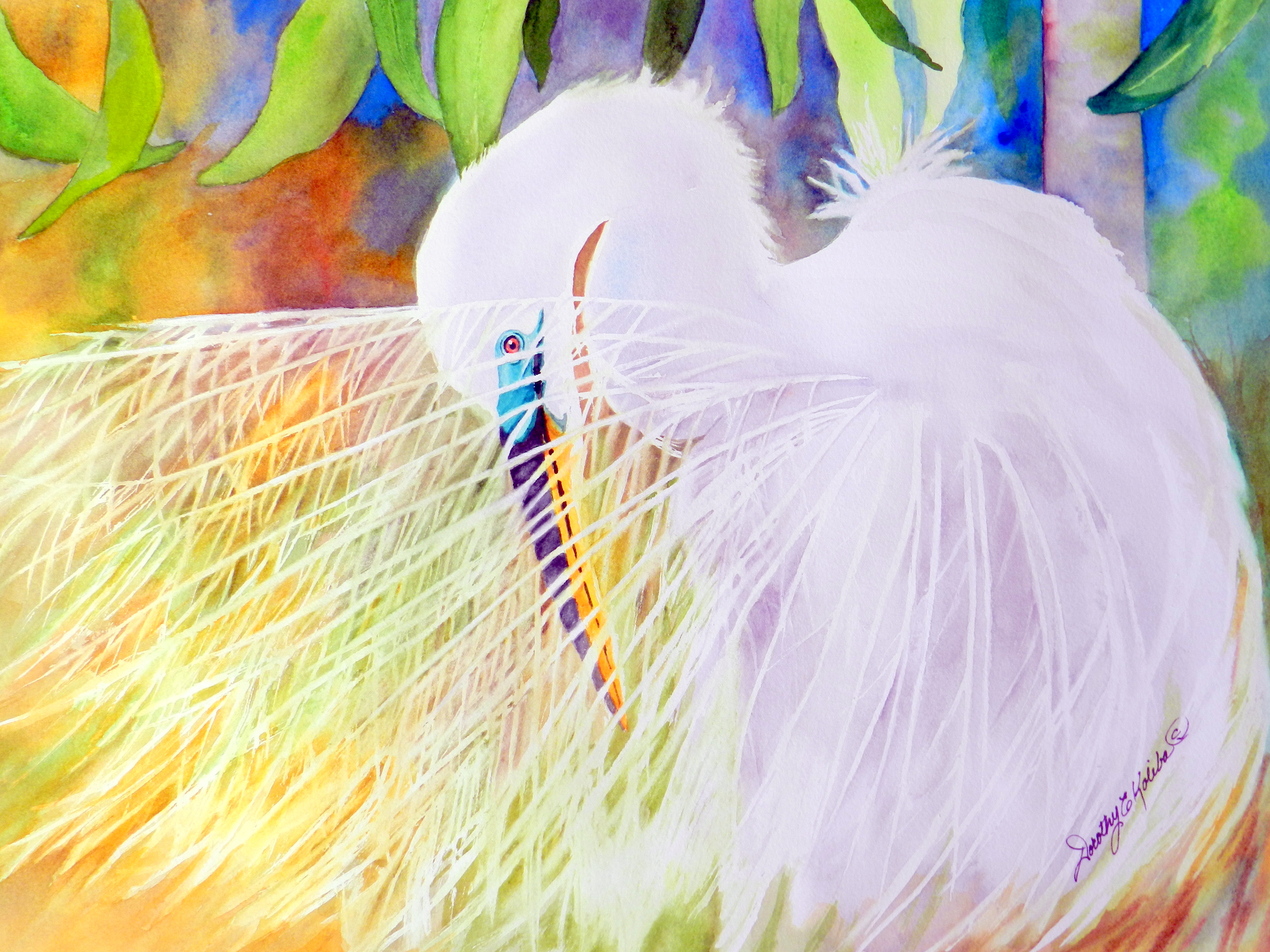 $ 150.00 USD
"Nesting" Great white Egret This bird protects it's nest from the sun by fanning her feathers over it. Painted on 140# watercolor paper with the finest of professional paints. Aprox Size is 11"x15" unfrm-unmatted $150.00 Original can be framed with a 3" matt to make a14"x19" wall hanging. just an example on framing
TORTOISE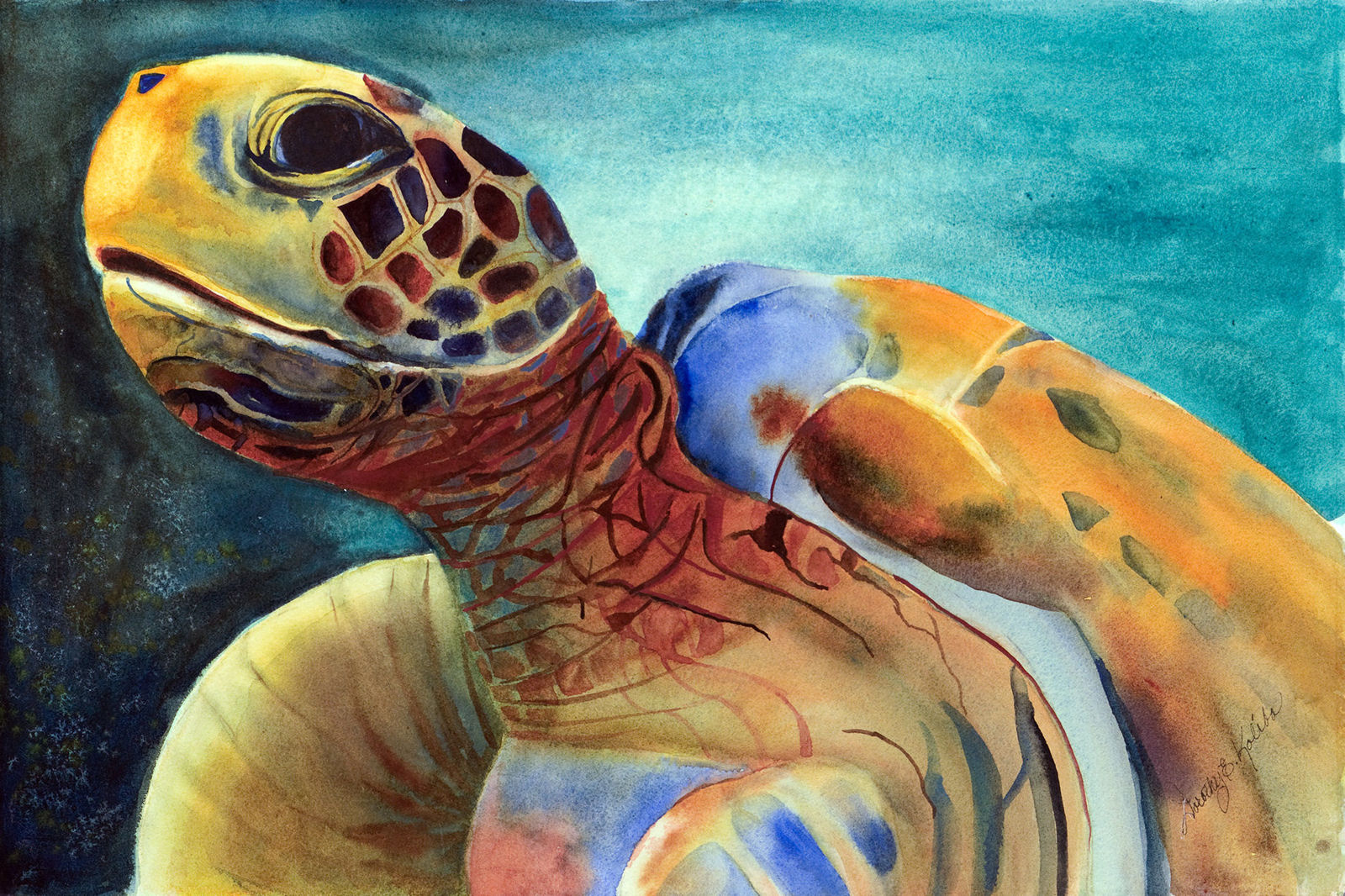 $ 275.00 USD
dekoliba@hotmail.COM 'TORTOISE" is not a bird but another amazing creature. Great painting for a childrens room. They love animals in there room. Original watercolor aprox size unfrm & unmatted 20"x23"
SOLD
FLAMINGO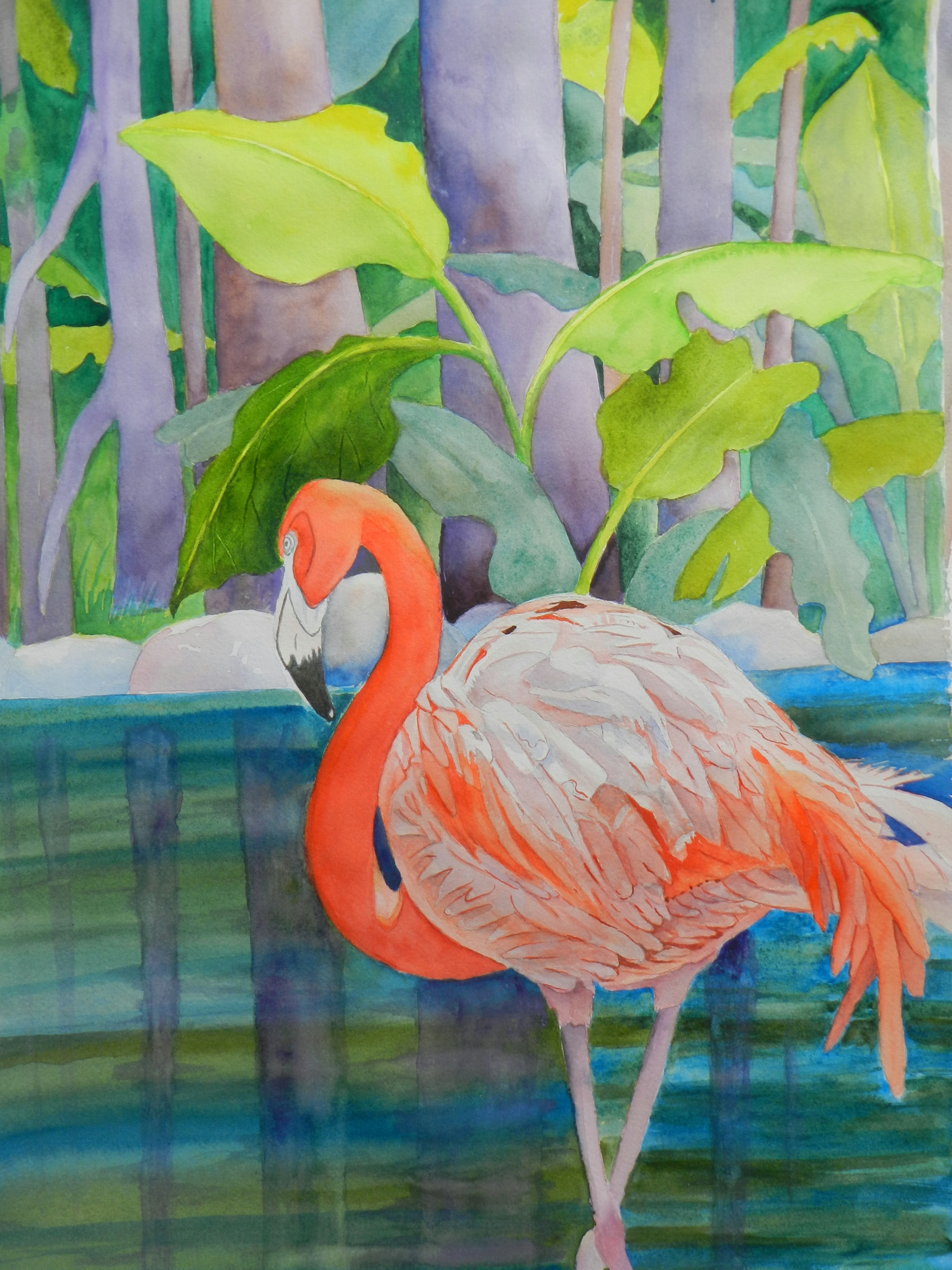 $ 175.00 USD
"FLAMINGO" This colorful original watercolor is aprox 14"x21" unfrm & unmatted
Commissioned painting for a child's bathroom.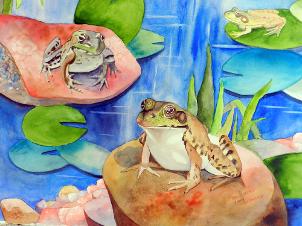 Commissioned painting sold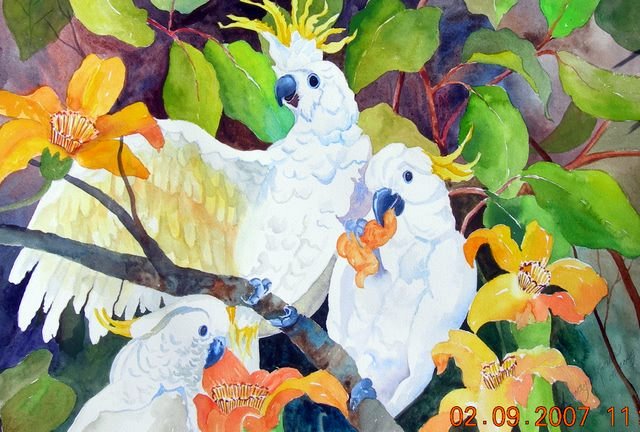 WOOD STORK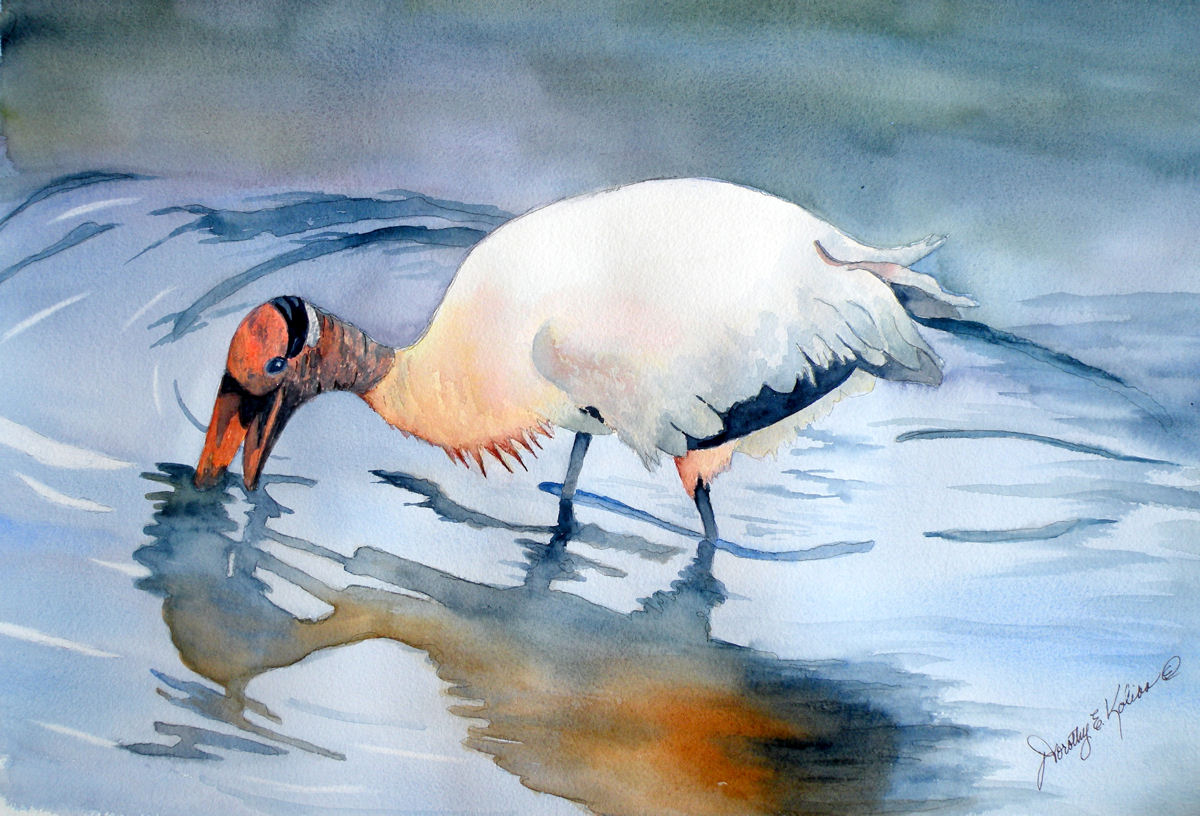 $ 150.00 USD
"WOOD STORK" The water was so inviting the day I took this photo almost jumped in with him. The stork is an amazing bird so different from any other. aprox size unframed & unmatted is 15"x20"
"WORK HORSES" Original Watercolor $350. unframed.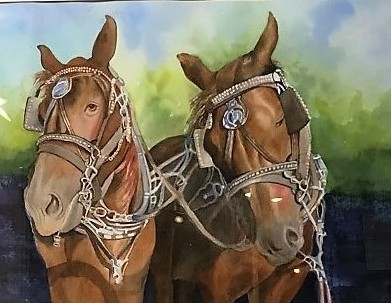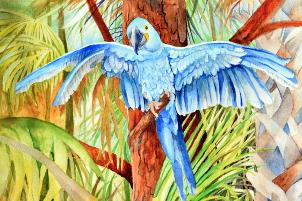 BLUE HERON
$ 125.00 USD
This Blue Heron was in the swamp and weeds so far i could hardly see him yet alone get a photo of him. But it was fun painting all the different colored weeds. Original Watercolor aprox size unframed & unmatted 10"x19"
DOVES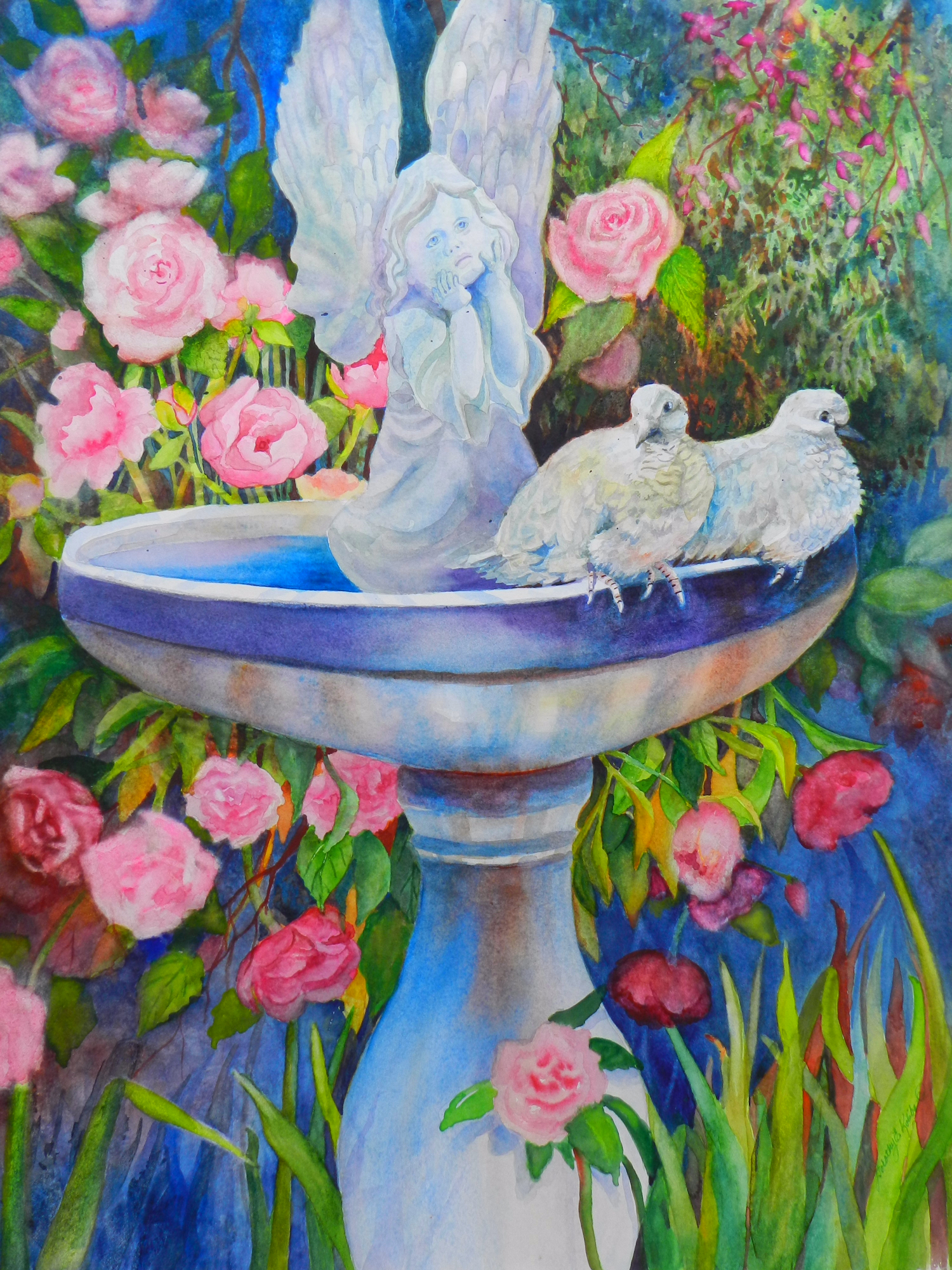 $ 450.00 USD
This garden with all the roses and the water fountain with an angel was nice on it's own but when the pair of "Doves" decided to sit on the edge it made the perfect photo to paint from. aprox size unfrm-unmatted 22"x30" $450.00
COWPOKE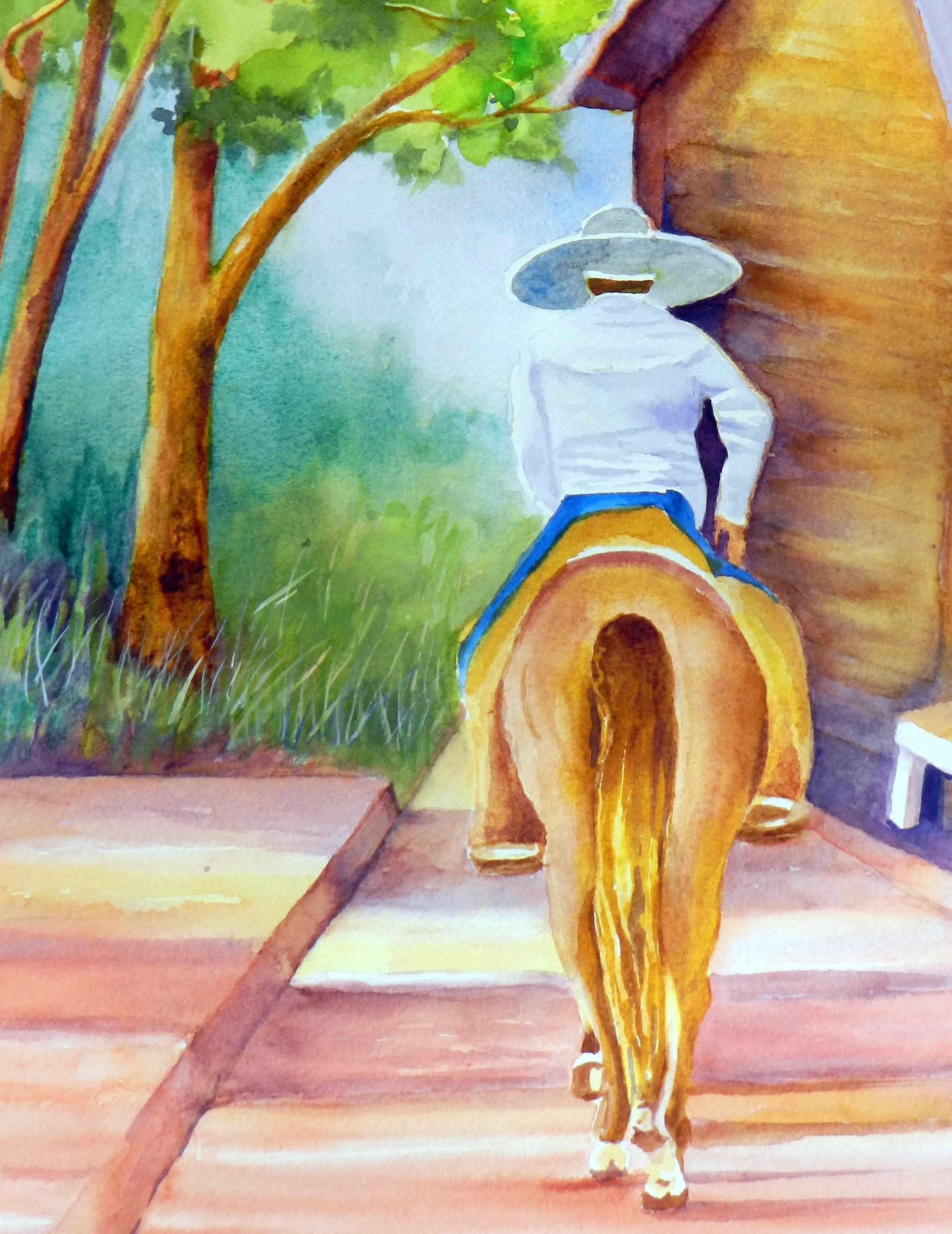 $ 125.00 USD
Original watercolor aprox size 10"x15" unfrm & unmatted