"THREE AMIGOS" WATERCOLOR aprox 15" X 19" not including matt or frame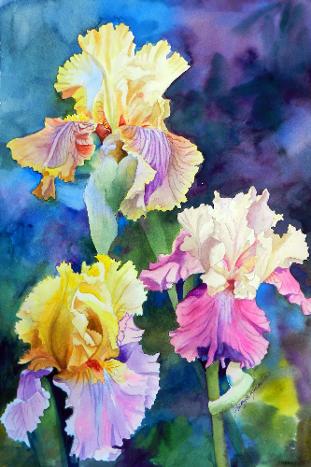 FLOWERS
DECORATE A ROOM by adding Color & Decor' to your Walls
HIGHLIGHT OR SPOTLIGHT an area to amaze your family and friends
"NIGHT BLOOMER" My newest creation, inspired by a friend who grew this plant which only blooms once a year at night for only a few days. Such a shame such a beauty to see so little of. Just had to paint it.
Aprox. 15"x 21" unframed and unmatted.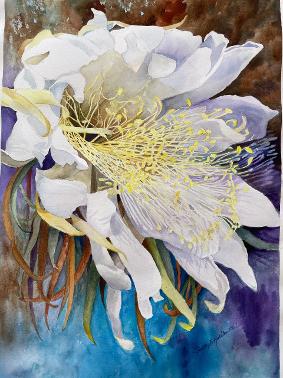 "AWAKENING" AWARD WINNER 2019 Splash annual juried art show. Full sheet of arches watercolor paper aprox 22"x 30" unmatted and unframed AWARD WINNER AT THE annual "SPLASH" juried art show.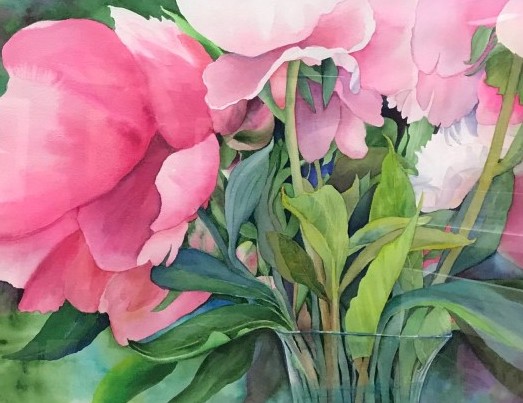 "Fuchsia"Love my reds and purples Original Watercolor $250 unframed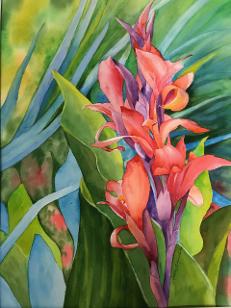 "My Orchid" just another fun floral that I love because of the color.
POPPIES-AWARD WINNER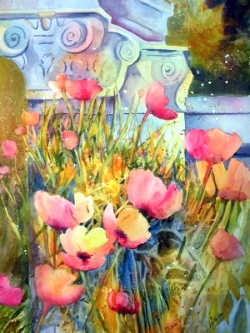 $ 350.00 USD
"POPPIES" available Original Watercolor sold unframed unmatted aprox 16"x22" $350.00 to see this painting in 3 matts and framed email me it's gorgeous.
"GRANNIES GARDEN" LITHOGRAPH last few of a series of prints nice colorful aprox size 11"x16" unfrm-unmatted
"PINK PEONIES" LITHOGRAPH aprox size 9"x12" unfrm-unmatted only a few left of these prints I made in a series of 250 prints
AWARD WINNER "PARADISE" Original Watercolor was awarded the top award "Best of Show" at the Brevard Watercolor show "Splash" It was more abstract than I normally paint but again I love doing what I don't usually do and could see why it sold so fast SOLD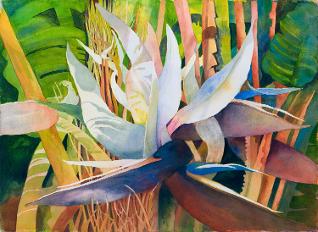 "SUNFLOWERS AND CRYSTAL"APROX 21"X 27" unmatted This painting was painted as a demo at a art fair and love it still SOLD