Picture Gallery Watercolor & Acrylic Paintings
PEOPLE-CHILDREN
Lady in Garden one of my favorite subjects is the garden and she just fit in well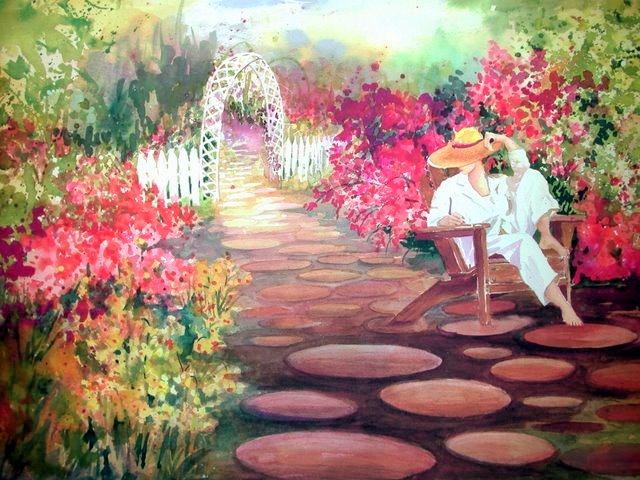 "FAVORITE FISHING HOLE"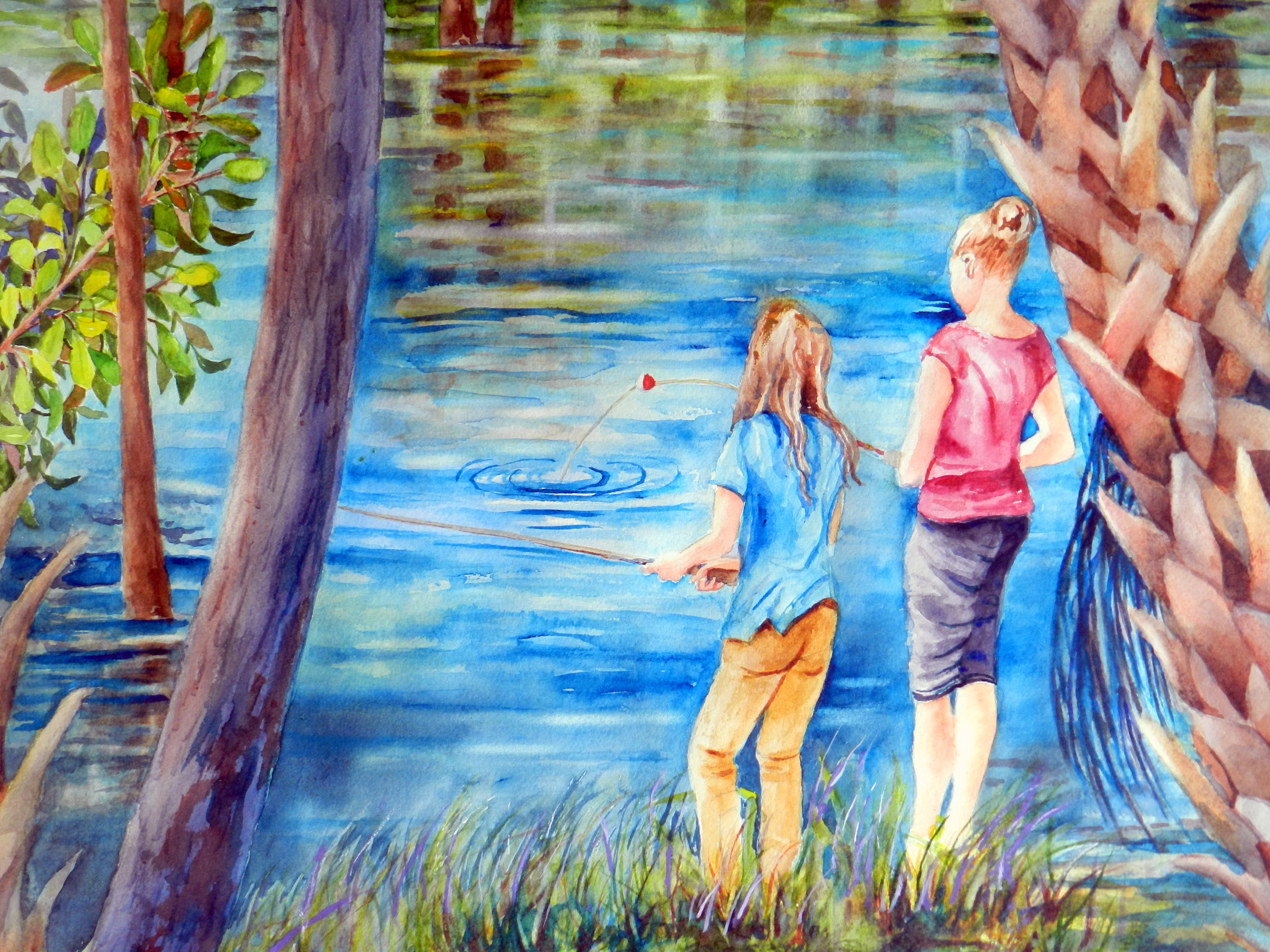 $ 200.00 USD
At this secluded spot in the Stick March near Melbourne, FL these girls were having so much fun they didn't mind if I photographed them. This Original Watercolor is aprox size of 18"x21" unframed & unmatted
This was a tropical band in the islands on the beach. They were tucked into the palm trees so the music seemed to come from everywhere. So much fun. SOLD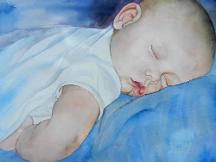 "Sara's baby" not for sale just an example of your child or grandchild.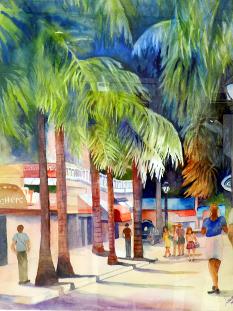 "St Thomas" Along one of the shopping avenues, filled with large beautiful palm trees.
Great fun shopping there and great fun painting from your wonderful memories. SOLD
"SPANISH GIRL" Old Tucson, AZ As she sits in front of spanish door doing her own thing she is unaware of anything around her. Original Watercolor aprox size 21"x29" unframed and unmatted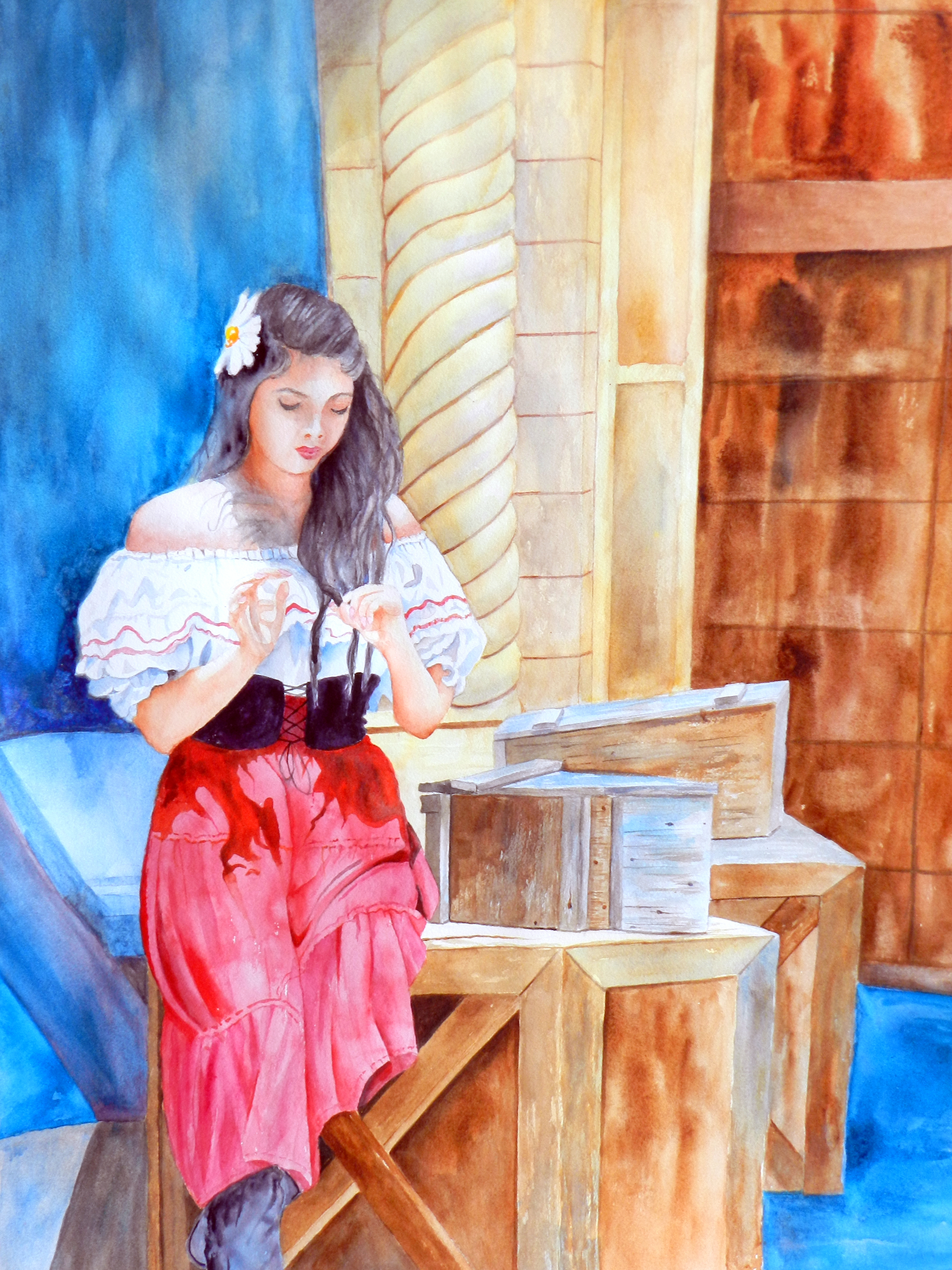 $ 500.00 USD
"TIME TO LEAVE" After a long day at the zoo he's too pooped to take yet another photo saying "Awe Gramma" Who can blame him ? His look says it all. Original Watercolor aprox size unfrm & unmatted 22"x30"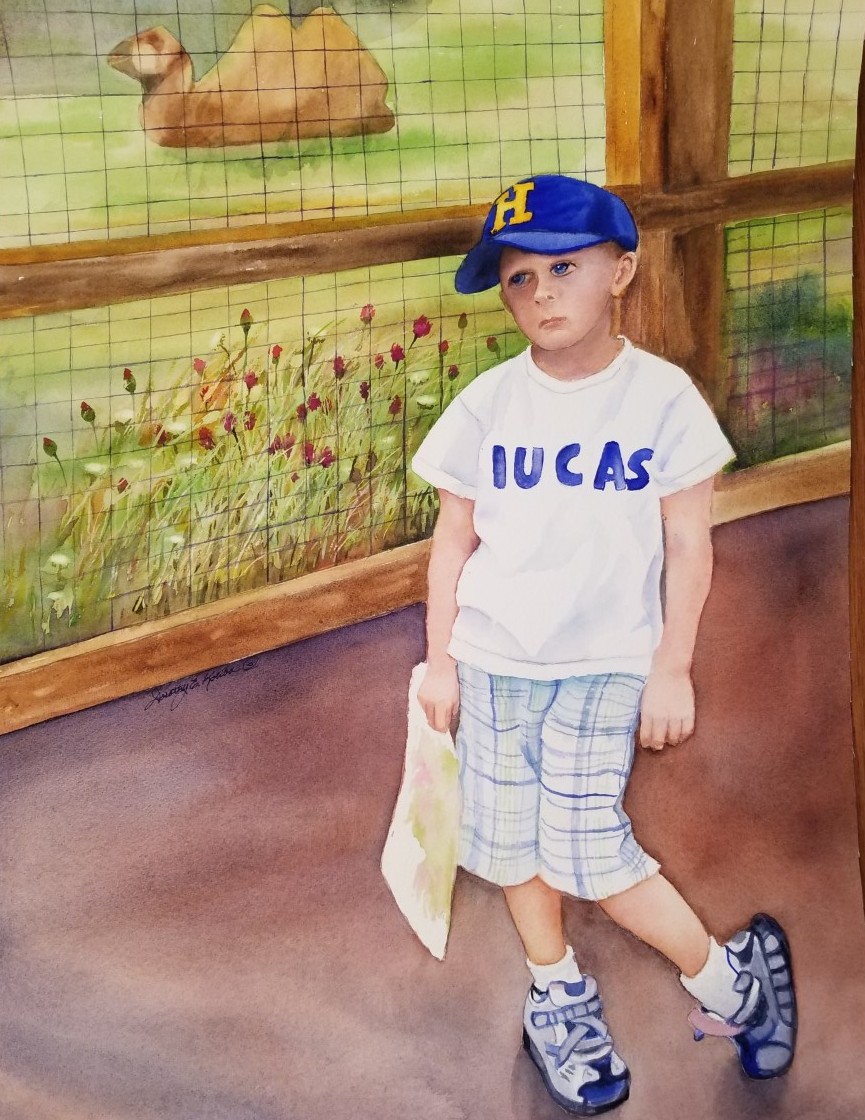 $ 0000 USD