LANDSCAPES AND BUILDINGS
Have your home or cottage painted by a professional artist as a painting
"SHOPPKEEPER" won award 2023 annual Splash art show in the Brevard Watercolor Society juried art show.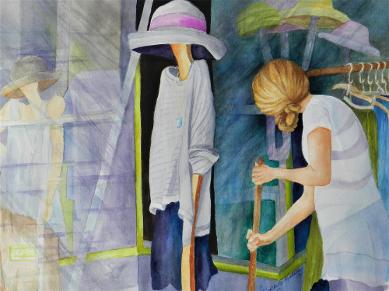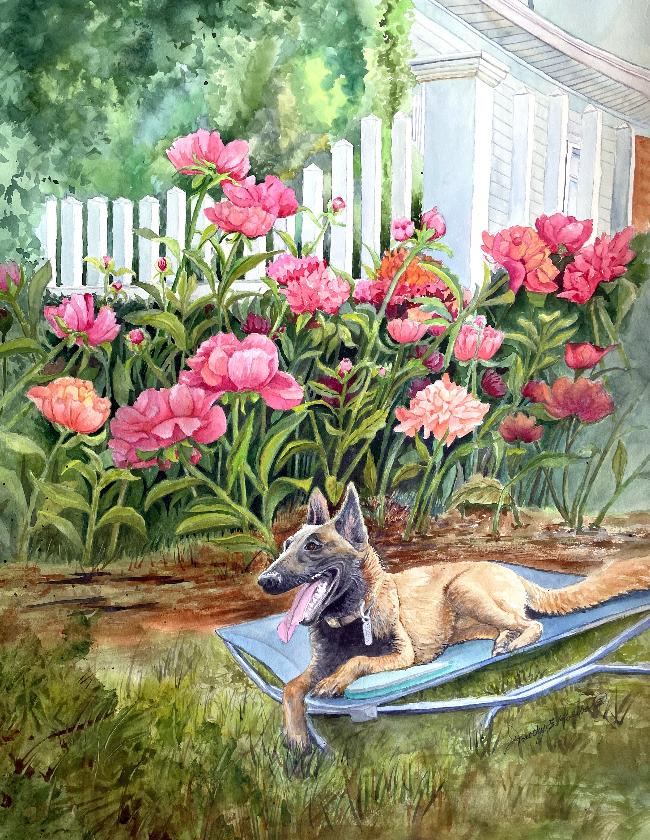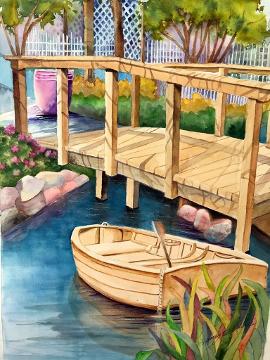 "The Dock" was painted from "Rockledge Gardens" but I added the row boat and water to give it more life. It is aprox. 12"X 20" unframed It is an Original Watercolor Painting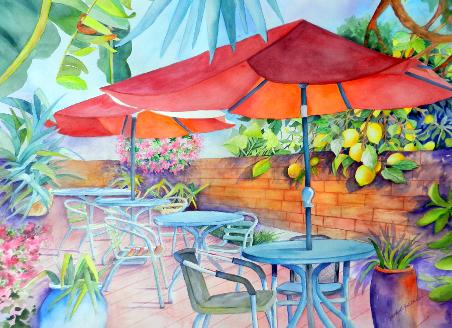 "The old lamp" Love the shadows in this painting and the color. A picture I took in Europe many years ago. aprox. size unframed and unmatted is 15"x18" which can be framed with a 3" matt which would make it a 21"x 24" $200.00 unframed and unmatted SOLD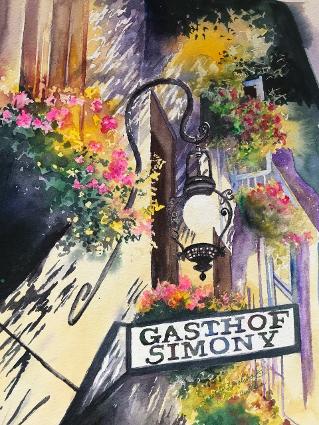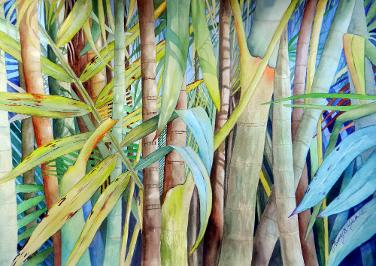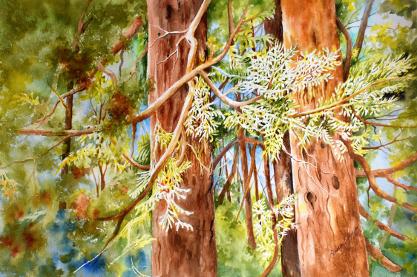 "WOODS" As we drove through Yosemite State Park in California I had to stop and take pictures of the hugh Redwoods and Pine Trees, they were so beautiful. I hope I did justice to there beauty.
This painting is a half sheet of arches 140# watercolor paper aprox. size is 15"x22" unframed. Please email me for pricing. dekoliba@hotmail.com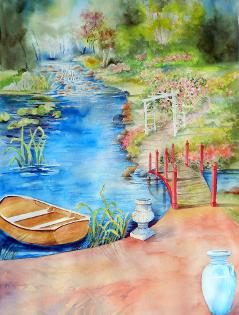 Row, row. row your boat but not up the stream.
One of the gardens when I painted plein-air in Michigan at the many Garden Walks. So many pretty gardens it was always hard to choose one to paint.
BUDDA BAR BEACH ORIGINAL WATERCOLR We sat on the water in front of this bar with breezes blowing the straw like roof. Just had to take a photo of this beautiful place and paint it. Located in St. Maartin, Virgin Islands. aprox size unfram & unmatted 15"x21"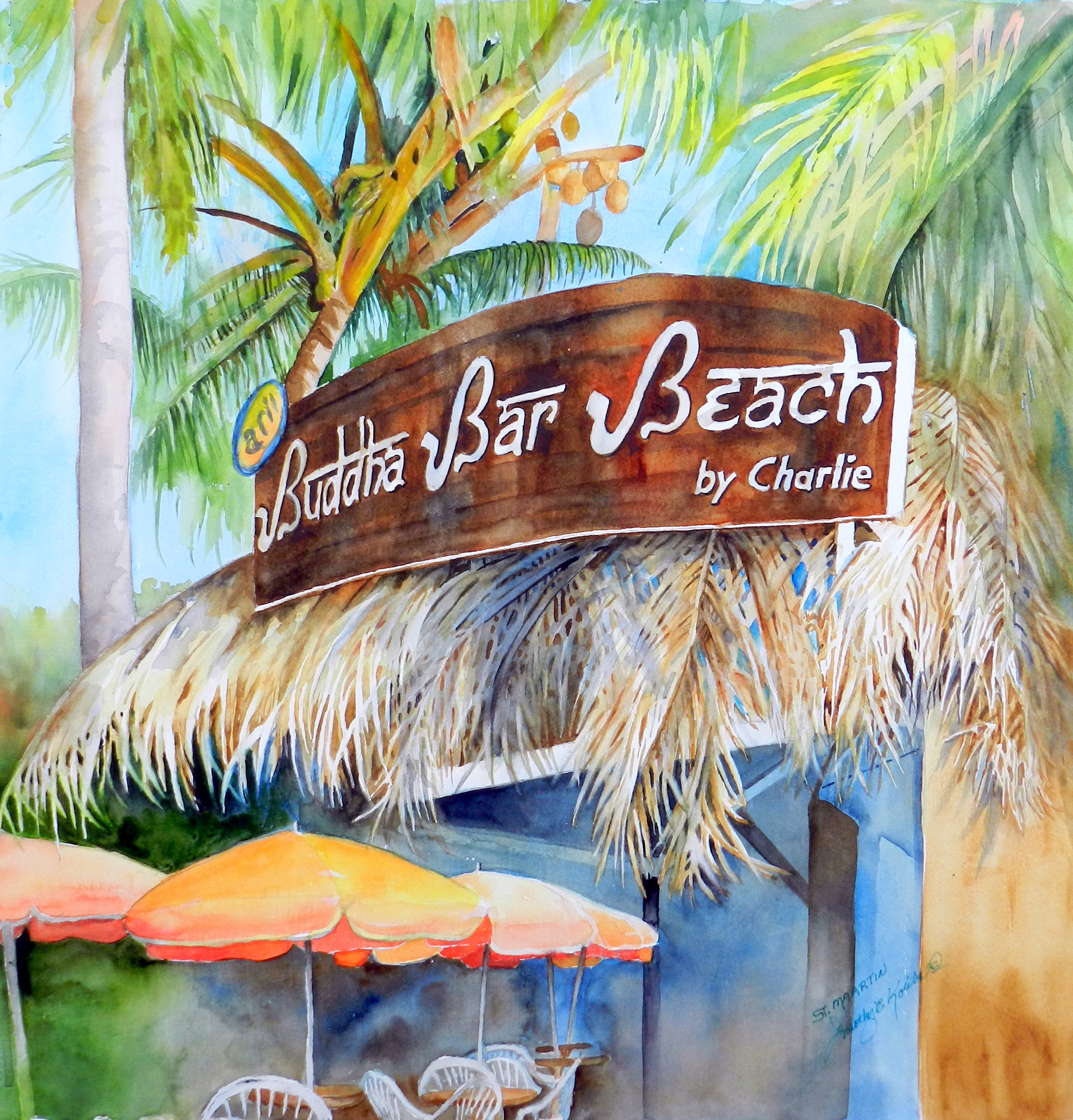 $ 250.00 USD
GRAPE VINE THIS ORIGINAL WATERCOLOR S ONE OF MY FAVORITE SUBJECT MATTER. IT'S NATURE AT IT'S BEST. Grapes as they're maturing on the vine. aprox size 21"x29" on 100% rag watercolor paper with professional paints SOLD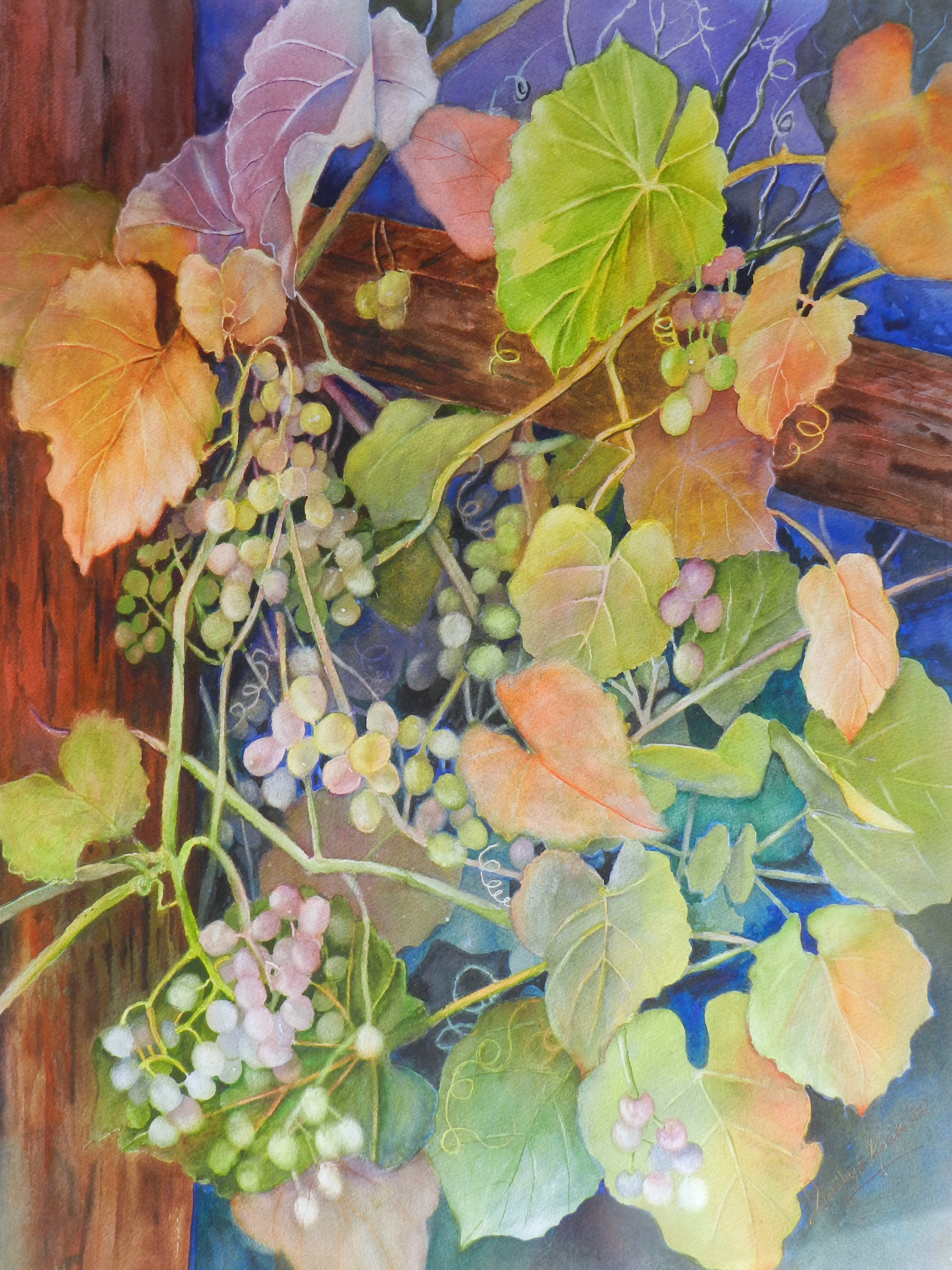 $ 500.00 USD
"PATHWAY TO BARN"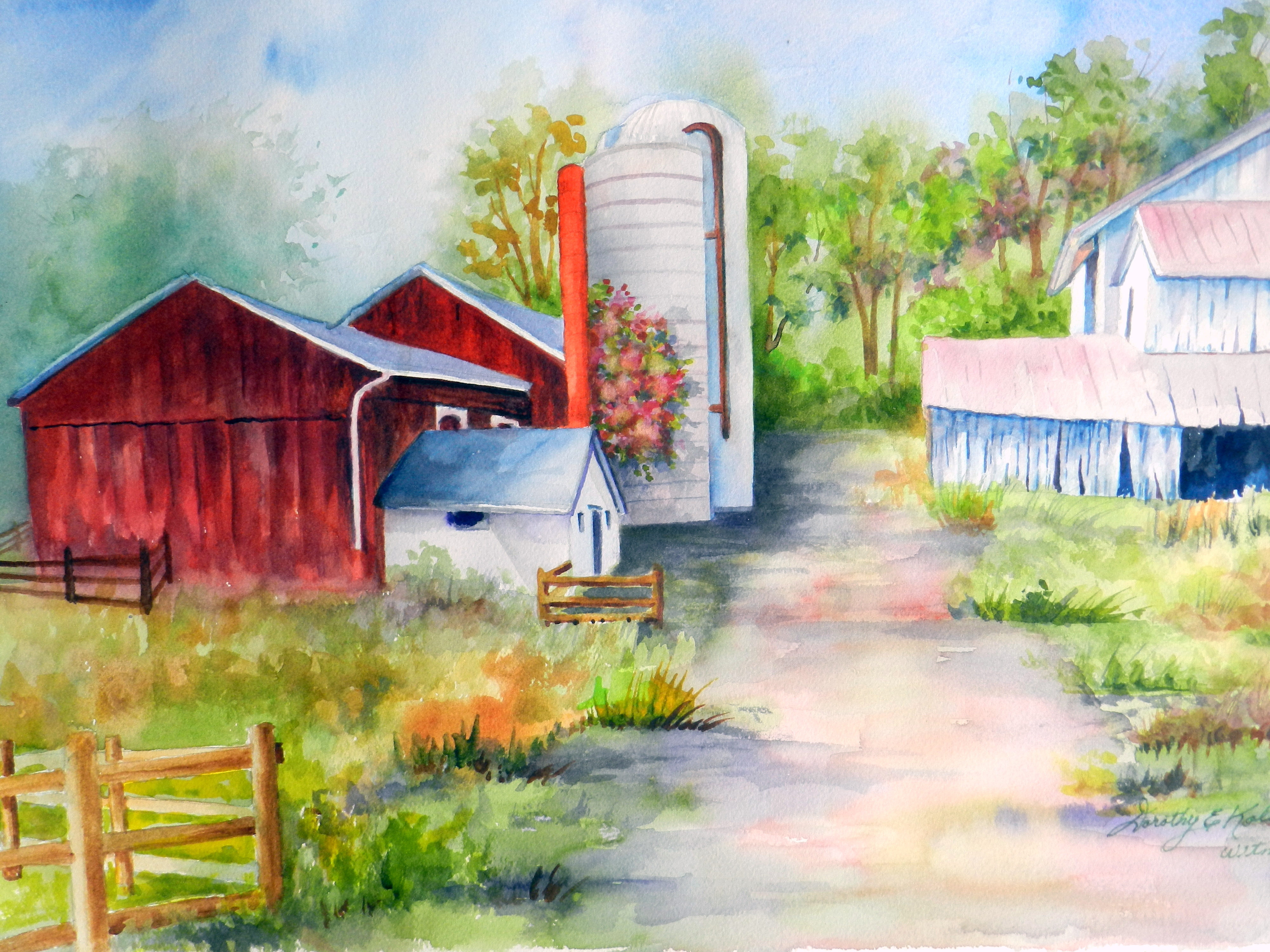 $ 200.00 USD
Painted this sceen in PLEIN AIR which means outside at the site. It's another original watercolor with my favorite red color. aprox size unframed and unmatted = 14"x21"
Rusty Truck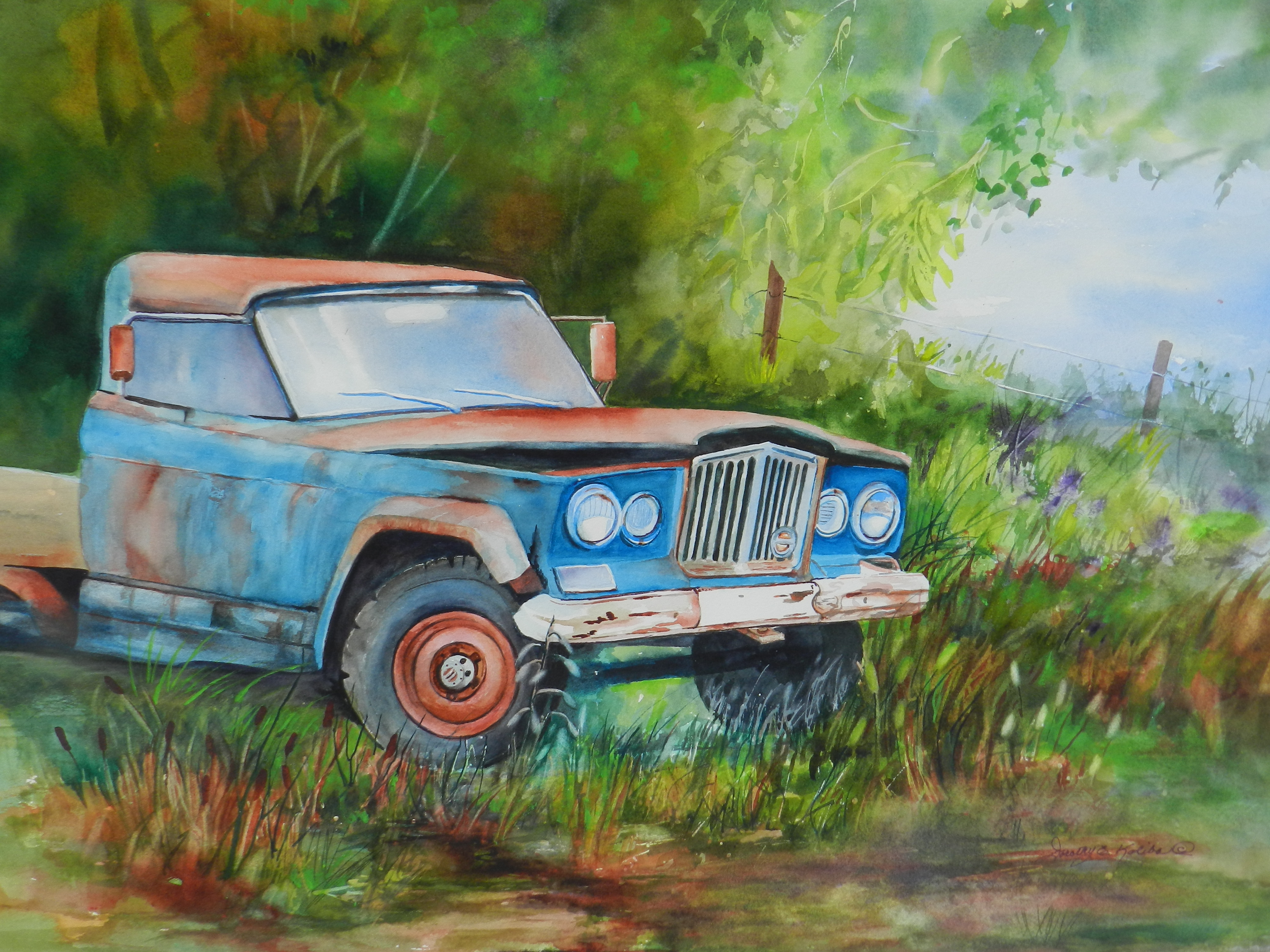 $ 500.00 USD
This original watercolor was painted from photo I took in the Smokey Mountains So many memories is antiques, wonder when this truck was laid to rest. aprox size of unmatted and unframed 21"x29" and is painted on 100% rag paper like all my paintings with professional watercolor paints. $500.00
"FLORIDA FOILAGE"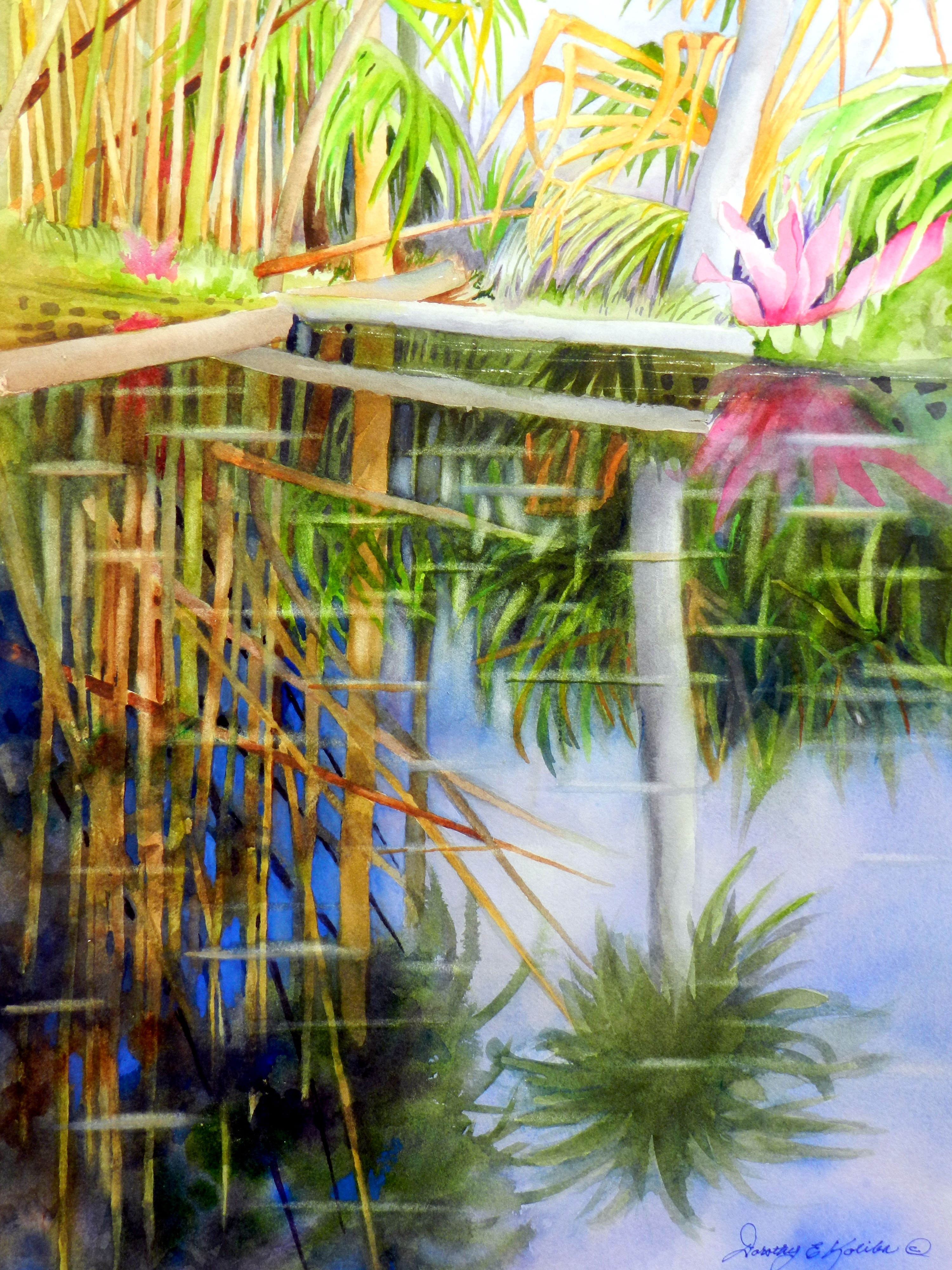 $ 250.00 USD
Florida landscape in Melbourne area is typical of the ponds and lakes in this area. This Original Watercolor is aprox 14"x20" unframed and unmatted
THIS PAINTING WAS JURIED INTO THE annual MIWA watercolor show and won an award!